How have you been, my fellow foodies? It's been a while since my last restaurant review post, thus I have decided to write a quick one featuring my choice Japanese restaurant in Greenbelt 5, John and Yoko. Without any exaggeration, I can declare that I have devoured in this place for more than ten times already. I did not get the chance to take photos of their interiors during my most recent visit but to elucidate; their walls consist of colored lights and modish silhouettes. They also have classic Japanese films projected on the restaurant's wall, which I find pretty cool!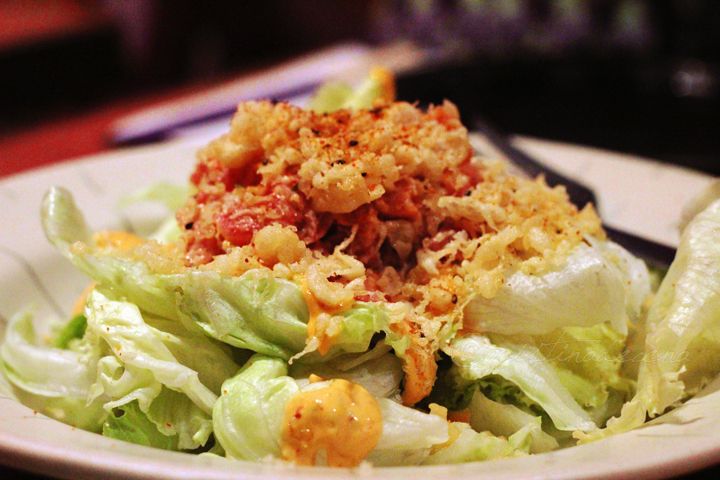 Spicy Tuna Salad (P268) - For starters, I (almost) always order their Spicy Tuna Salad. The lettuce leaves are served crunchy all the time and the raw tuna tastes fresh plus mingles very well with the salad's dressing.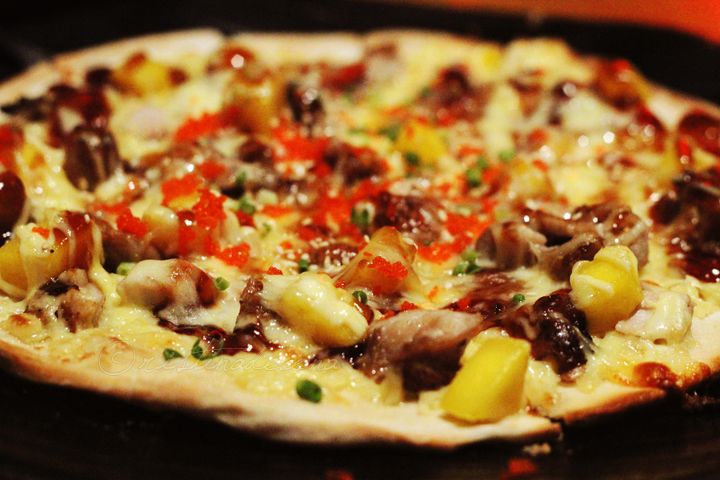 Chicken Teriyaki and Mango Pizza (P309) - This is actually what makes me come back to John and Yoko again and again. Have a taste of this once and I guarantee you'll get constant cravings. Every one ingredient present on the pizza throws in to its whole delightful taste, most especially the mango slices which put in a twist to your typical pizza.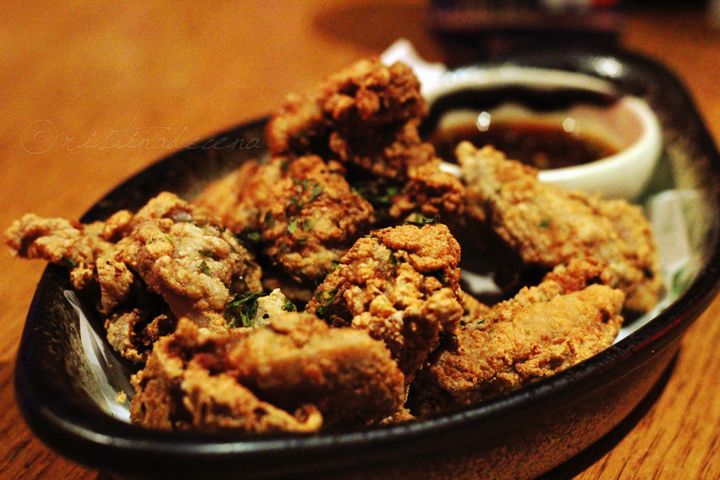 Green Chicken (P318) - I'm keen on how each piece of chicken is coated with a flavorful batter and fried until crisp. The serving is big enough to share as well.
Tonkatsu Curry (P328) - I wasn't able to sample this dish but my sister Dana emptied her plate and I take that as a good sign! 
On the whole, John and Yoko will undoubtedly make more diners embrace the cosmopolitan Japanese concept it offers. Be sure to order my highly recommended dish, their Chicken Teriyaki and Mango Pizza to have a gratifying dining experience. I'm craving for a slice as I type this!
 John and Yoko | 2nd Floor Greenbelt 5, Ayala Center Makati