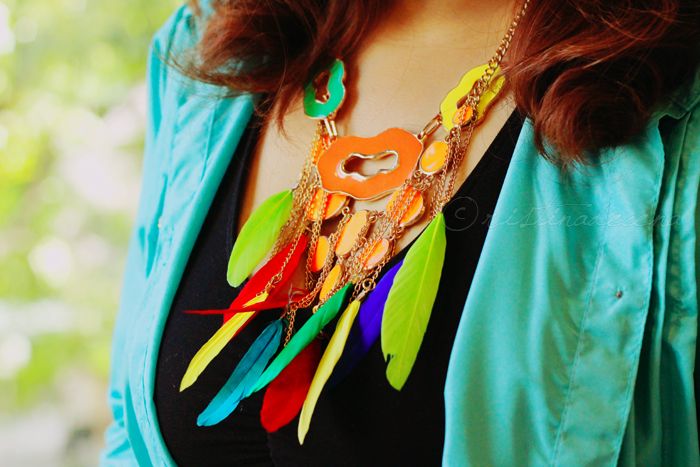 The well-regarded Coachella connotes an array of meanings to an assortment of people. Traditionally, it is California's greatest platform to commemorate different genres of music. Although up to date, the famous festival has arrived at a new disposition- as a fantastic fashion show off where stylish spirits strut their stuff on the green grass that serves as their runway.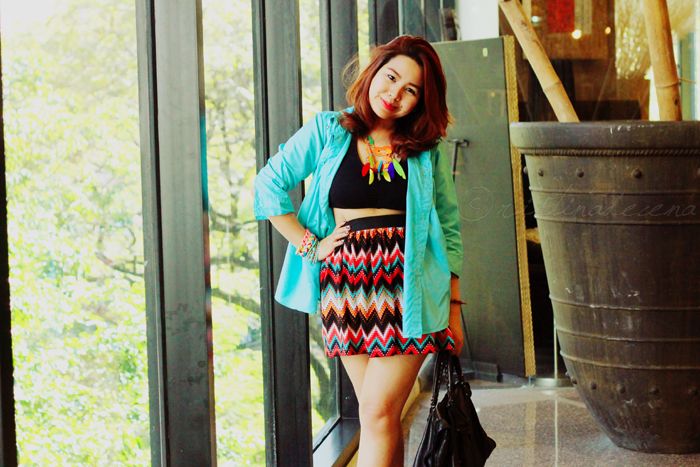 Situated on the other side of the world, I can only daydream of being at the hip and happening Coachellafest as I type this. Nevertheless, I know I should not be anxious because with the sun similarly up and bright here in the Philippines, I can effortlessly incorporate Coachella-inspired fashion into my own summer wardrobe.
What I wore: Black sports bra [Fruit of the Loom], Aztec skirt [S&K Manila], Turquoise oversized polo [Signatures by Cristina A.Venue], Petunia statement necklace [Wengski & Tomski], Orange Kaira necklace [Mademoiselle by TiSh], Turquoise Skully Arm Party [Young Wild Free], Pastel braided fabric bracelet [Quirkypedia], Pink Chunky Chain bracelet [J9 by Design], Neon Orange strappy wedges [Random], Black Balenciaga Giant Work Bag [Signatures by Cristina] Aztec on white iPhone case [My Shopperoo], Pink little girl ear plug [Berry Couture], Nails by Nail It! Salon | Photos by Dana Decena
How about you? Would you like to channel your inner Coachella chick?