Several teams of fashion bloggers were invited by Araneta Center and Dairy Queen for a day of high fashion and tasty treats on one special Saturday to night. Teamed up with Dianne Dequina of Singletini, we got to "shop" aka pull out products from selected stores in Gateway Mall to come up with casual and formal holiday looks inspired by Dairy Queen's Black Forest Collection.
Drawing lots for our respective models, I picked Colin Smith of Next Models. Dianne and I were looking forward to styling a female model as we thought it would be a lot easier but luck turned its back on us. Nevertheless, we put our game face on and went with the competition.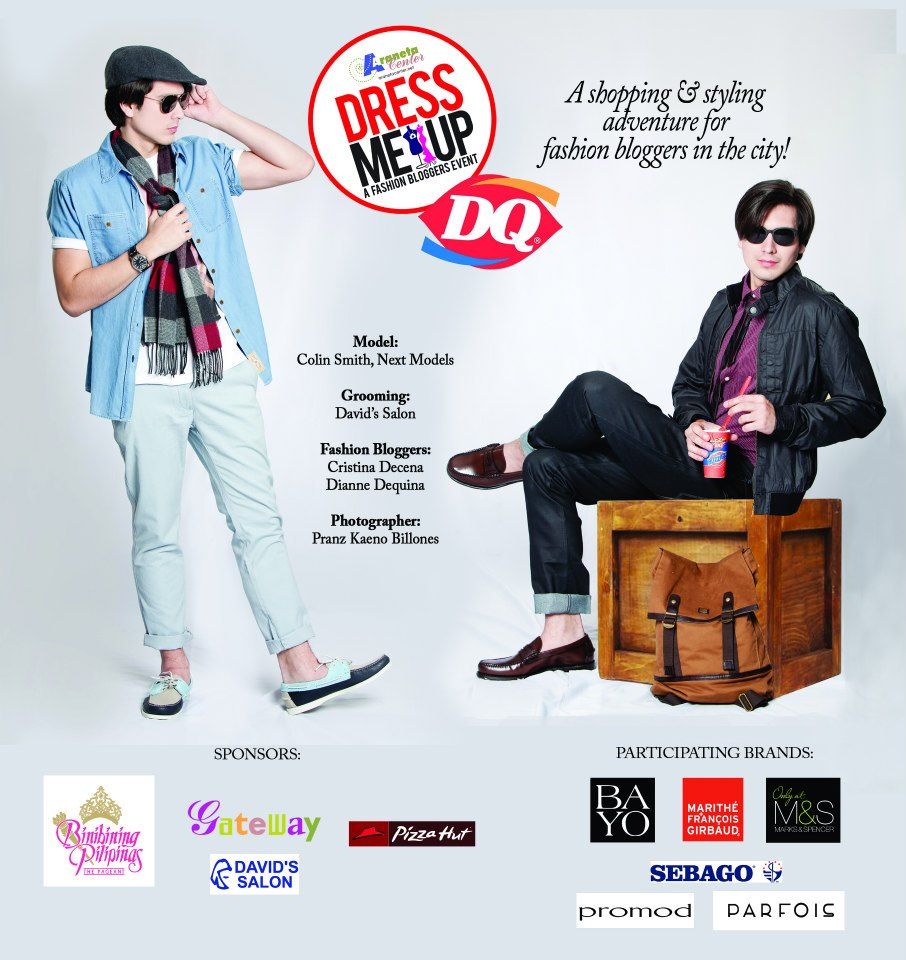 Runway photos taken by Adly Velasco and Gian Tolentino | Thank you, girls! 
Having no major experience on styling men, Dianne and I principally put together ensembles that we pictured our ideal boyfriends to be dressed in. For Colin's casual look, we started off with a graphic print tee, layered with a denim polo shirt and a DQ Black Forest-themed scarf. I like how the cuffed and rolled pants showed off his stylish boat shoes perfectly.
Can you guess who this ensemble was inspired from? It's none other than Upper East Side's renowned bachelor, Chuck Bass. It is no doubt that his character has impeccable style. His tailored sets of clothes, daring shade selections and well-groomed semblance are factors that complete my ultimate gentleman checklist.
Below are photo booth pictures of Dianne and me, together with our intern, Lea. Thank you for all your help that day, Lea. It was great working with you! :)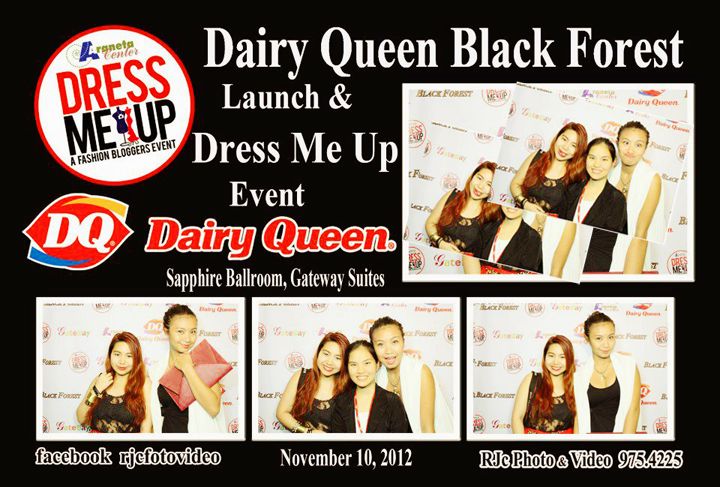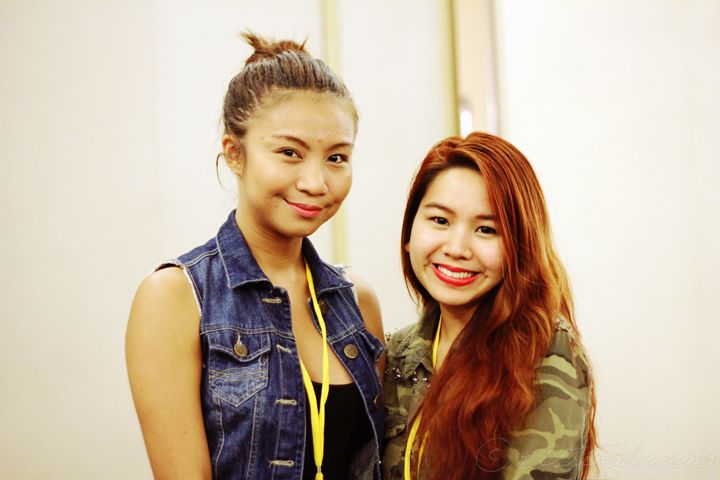 There is indeed a first time for everything and I thank Rovie Divinagracia of The Bargain Doll, Miss Kath Eustaquio of Araneta Center and Dairy Queen for having me as one of their bloggers in this fun and fashionable affair!