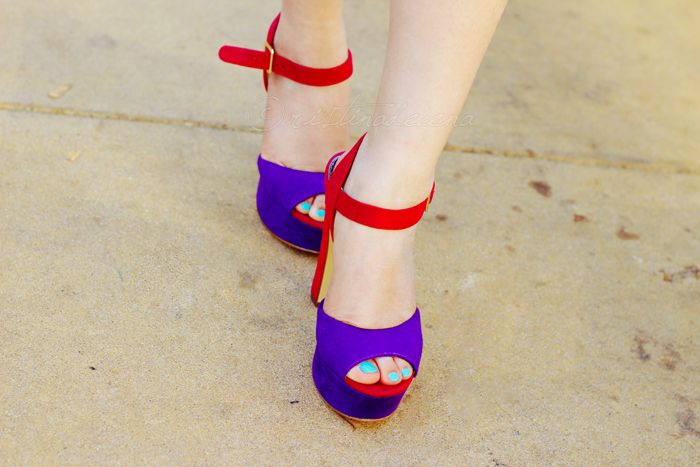 Winter, Spring, Summer and Fall- don't you wish that the Philippines had four seasons instead of just two? I do. It's simply more exciting to dress up in line with the weather. Lots of layers in the winter, stripped down to daisy dukes during the summer… but what to wear in between these opposing seasons, you may ask?
It was mid-fall when we arrived in California. Not too chilly and not too humid, the gentle wind was perfect with the welcoming winter atmosphere. But just because it wasn't winter yet, it didn't mean that I couldn't dress myself in faux fur, right? I thought to myself, snatching this tasteful piece of clothing from my mother's luggage.
There is purely something sophisticated about this fine fabric; something that reminds me of a well-dressed, 1970s mademoiselle. Feeling this refined sentiment, I pulled my hair back into a high ponytail, put on pretty pearl earrings and the chic pair of color blocking heels that I have acquired just the day before. Glancing at my reflection before heading out, I realized; I don't play favorites but this ensemble has got to be on the list!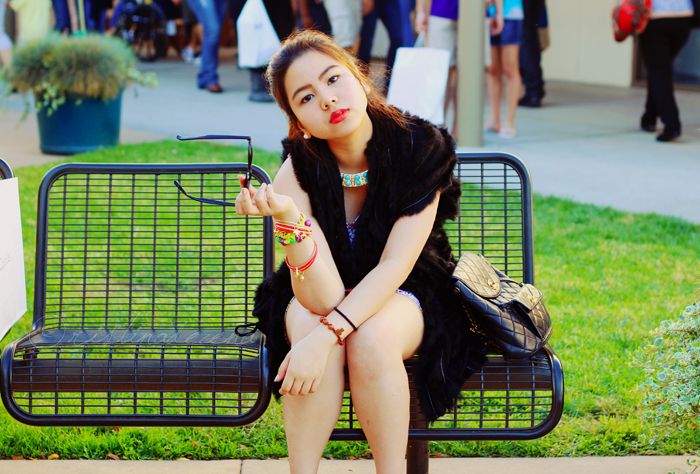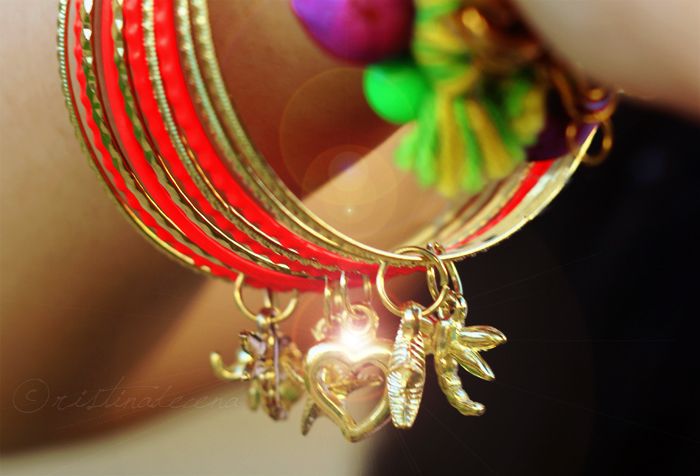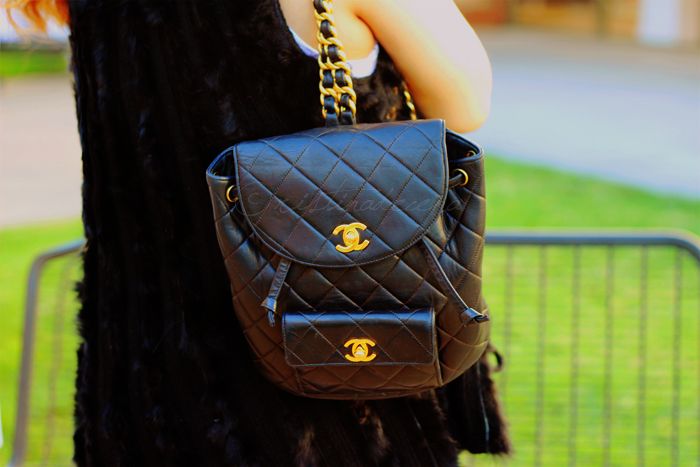 Fun fact: Orly's Nail Lacquer in Frisky is my all-time preferred polish for my toenails. It's a brilliant shade of teal that I can't refuse to give in to whenever I go for Package One at my happy place, Nail It! Salon.
What I wore: Graphic print bodycon dress [Signatures by Cristina A.Venue], Black faux fur vest [Borrowed from my mom], Black round sunglasses [Young Wild Free], Gold and turquoise metal neckpiece [Gold Couture], Skull arm candies [YORK], Braided bracelets [GQ by PinkCloset], Neon pink and gold charm bangles [The Secret Shop], Brash Jupiter platform sandals [Payless ShoeSource], Vintage Chanel backpack [Signatures by Cristina], Nails by Nail It! Salon | Photos by Dana Decena
Have you joined my Bazaar For All Season Giveaway? I hope to see you there!